Programs
I know of no one better able to integrate the origins of our humanity, the cataclysmic changes in our planet and the possibilities which presently lie before us, in such a succinct manner.  I came away from Karen's presentations with a new appreciation of divine handiwork in the evolution of our earth and the life upon it."
— Rev. John E. Hubbard, M.Div
Minister of Word and Sacrament, PCUSA
Karen embodies her passion for the new Story of the Universe in her ability to tell it in a masterful, knowledgeable and heartfelt way.  She illuminates its relevance to each one of us through her creatively designed teaching materials, as well as through her ability to explain its much needed impact in shifting our world view at this time."
— Anne Parker, Professor
Environmental Studies at Naropa University
Engage Your Group
Karen offers keynotes, presentations, classes, retreats—and shares her enthusiasm around the extraordinary story of the last 13.8 billion years, making it personal for you and your audience. Wherever she speaks, she weaves in a Deep Time story that's unique to your location.
Whether in classrooms or at conferences, in living rooms, churches or in natural outdoor settings, TimeTrace® programs can be custom-designed to fit your audience, interests, and timeframe.
Some of the topics that Karen has woven into past presentations include:
Seven Generations—Past and Future — gratitude for the ancestors and inspiration from future generations
New Visions of Time—that open up possibilities for the future
Integrating "Place" into Cosmic Education and into the teaching of Big History/Deep Time.
The Story and Science of Belonging — 14 billion years in 14 minutes or 14 hours—you define the timeframe
Karen is able to adjust the length of her presentation to fit your needs from 1 hour to multiple days. She also offers retreats with co-leader, Laurelyn Baker, a multi-cultural Feng Shui pioneer and Native American ceremonialist. Karen and Laurelyn meld three lineages including western science, Feng Shui and ceremony. The Ghost Ranch Conference Center in Abiquiu, NM featured their week-long Three Rivers Home course for three years. Discuss with us how this powerful retreat could work for your conference or venue.
Contact Karen to book a program!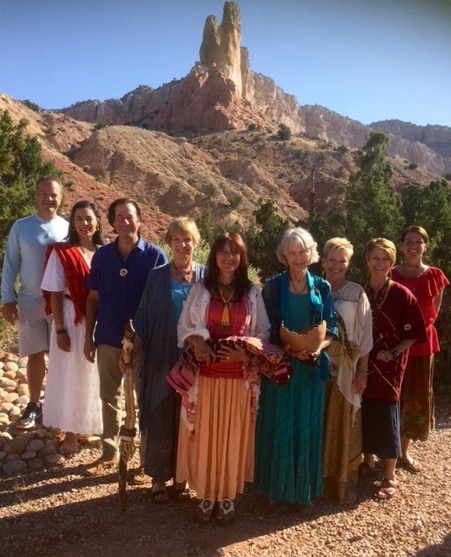 Thank you again for a superb presentation — We received a lot of very positive comments — I don't know anyone who has the depth and breadth of knowledge of the Universe Story and Earth and the personal touch that you do."
— Dr. Bob Mischke, President
Center for Spiritual Transformation, Colorado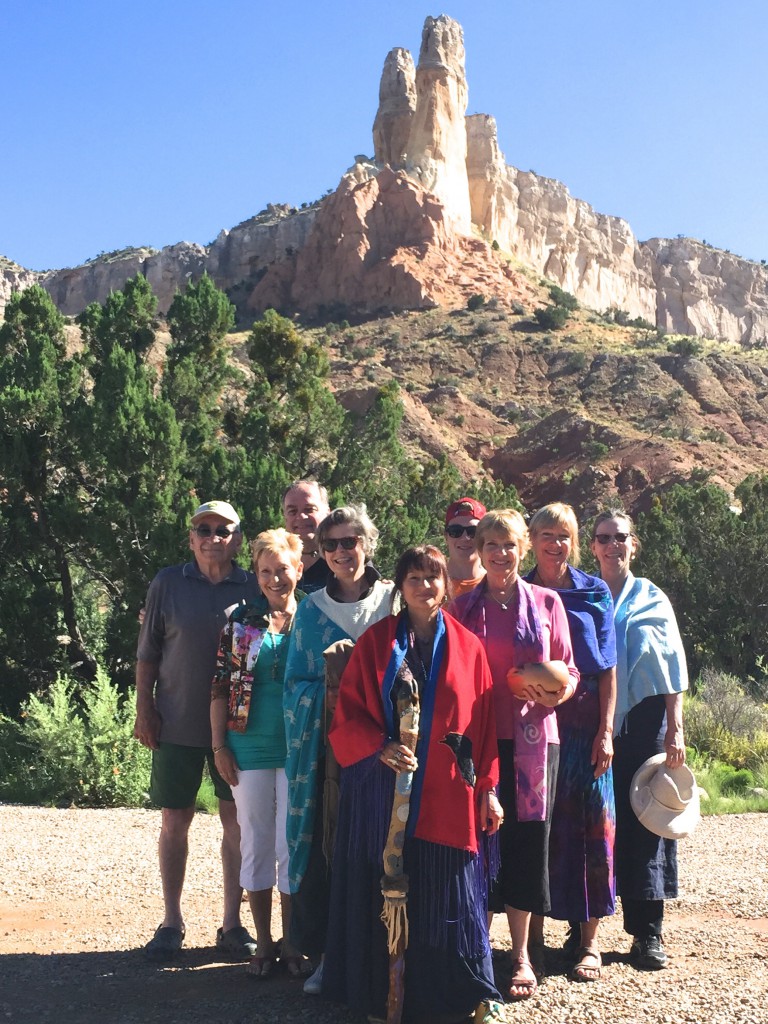 The thought and imagery presented by these two very creative and motivated individuals provided the perfect combination of awareness and ritual to serve as a New Story that will guide us into the future with a greater sense of unity with all and a compassion and empathy for all!!!"
–Richard Ohlrogge, 2015